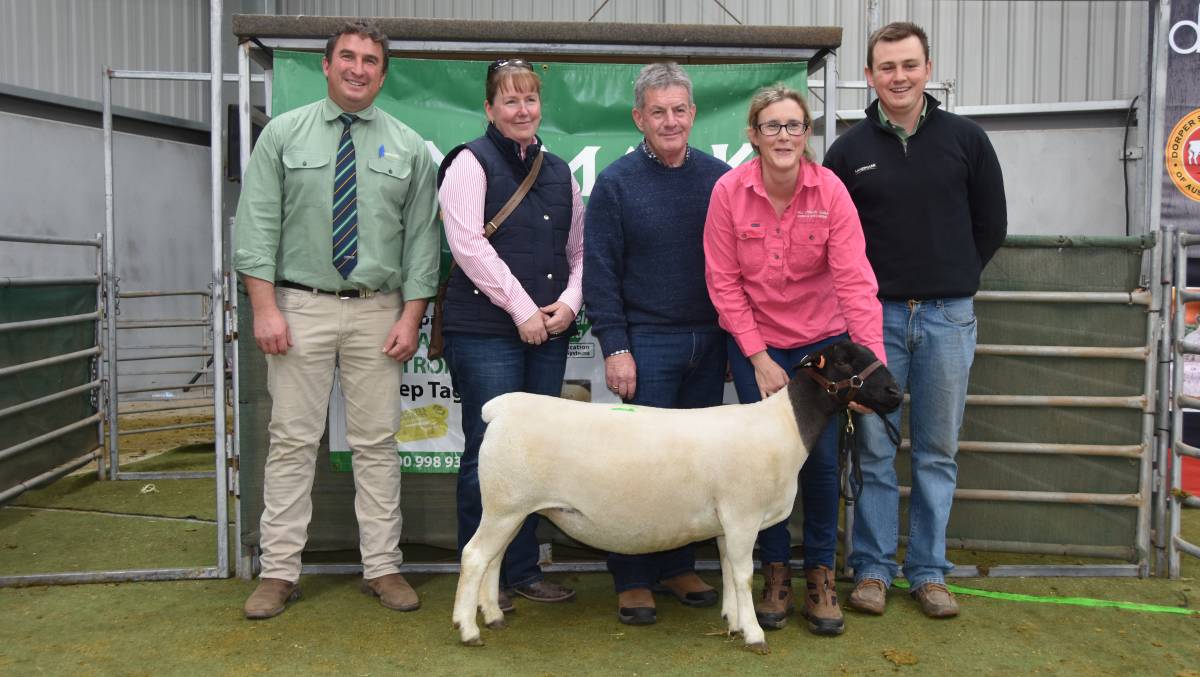 *24 of 34 Dorper and White Dorper rams and ewes sold to $3700, av $1233
The top-priced animal at this year's 11th annual Supreme Dorper and White Dorper sale has gone to a Tasmanian stud.
Bob and Simone Burrows, Mount Dromedary Dorpers, won a spirited bidding war, paying $3700 for Dell Dorper's type 5 ewe.
The March 2018-drop ewe is scanned in lamb to Dell Rhino 160839.
She is the daughter of Dell Joelly, the 2019 national champion ram.
Landmark auctioneer Tim Woodham said she was a "fairly smart" stud ewe.
"With the seasonal conditions, buyers were very selective," Mr Woodham said.
"But, at the same time, if the sheep were right, they were happy to pay for them.
"There was pretty solid competition on most of the right sheep."
He said the ewe warranted the price.
"With the crowd that was here, I was a little bit surprised, but she definitely warranted that over $3000 money, anyway," he said.
"It's always the adage good quality will always sell, it's just how high they will go."
Mr Burrows said the Dorpers did quite well, even in the snow.
He said while Dorpers were generally known for handling arid conditions, they did very well in Tasmania.
"We've had them in the snow, even, they are a little bit different to other breeds of sheep to look after, but once you know how to look after them properly, feed them, house them, they do very well," he said.
Click here to read the full story by Andrew Miller for the Stock & Land.