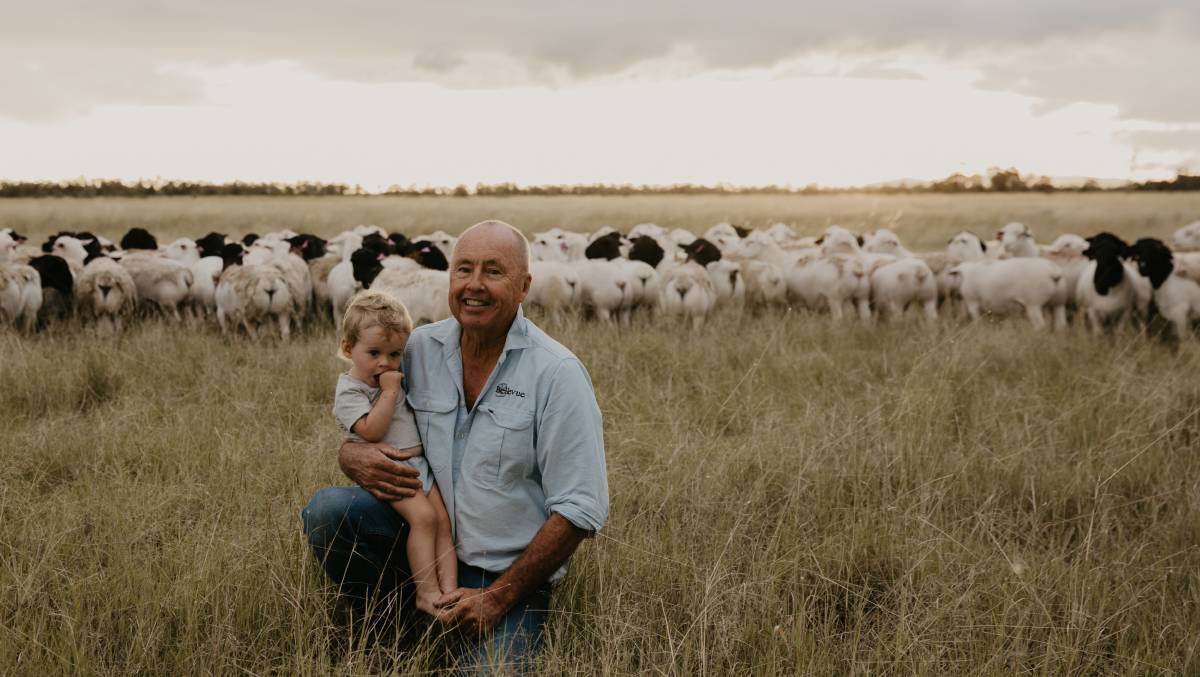 The Bellevue Dorper and White Dorper stud saw a 100 per cent clearance of 111 lots at its second annual online-only ram sale, which was well supported by Queensland buyers.
The auction, conducted by Nutrien Livestock's Colby Ede, Andrew Costello and Gus Foott through AuctionsPlus, was held over two days and concluded last Friday.
The average price per head was $1679 and the top price was $3400, paid twice by Sean Lyons, Augathella.
Buyers were on the hunt for rams with high maternal carcase production indexes, which favours high early growth animals, with good carcase and reproductive performance.
One of the top priced animals, a White Dorper, was the second to sell on day one, weighing in at 86kg with a maternal carcase production index of 142.7.
The 15-month-old ram, whose dam was a 2019 maiden ewe who lambed at 14 months, had an eye muscle depth of 2.6 and was tag 201173.
Two lots later, another White Dorper ram matched the top price and showed similar features, weighing 83kg with a high fat depth value of 1.3.
With an EMD of 2.6 and MCP of 138.3, this ram was described as being equally impressive.
The two top priced rams had Lambplan data for EMD in the top 10 per cent for shedding breeds, along with positive fat values and MCP indexes in the top 10 per cent and 20 per cent respectively.
Click here to read the full article by Clare Adcock for Queensland Country Life.