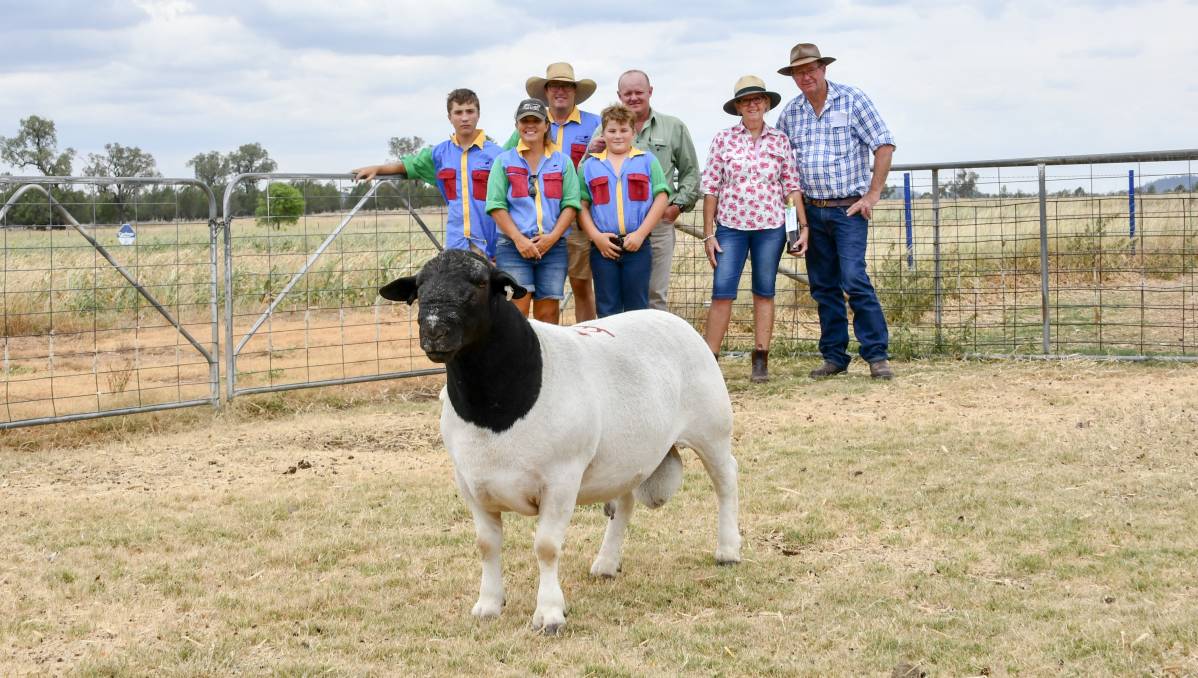 The Amarula Dorpers 16th annual production sale reached $14,000 on-property at Glenavon, Gravesend, on Friday, just shy of the stud's $15,000 record.
Justin and Lorroi Kirkby and family sold 81 of 112 Dorper rams offered at auction achieving a $14,000 top and $1699 average.
All 27 White Dorper rams offered were sold, to a top of $4000 and a $1726 average.
Another 18 from 20 stud Dorper ewes sold for a $2000 top and a $1157 average.
The entire sale averaged $1289 at auction with a number of the rams passed in selling at the conclusion of the sale.
"With the prolonged dry forcing a strong portion of our client base to reduce their ewe flock by 15-20 per cent, we had to expect a drop in our clearance," Mr Kirkby said.
Landmark Dubbo auctioneer John Settree spoke of the respect the Amarula program had within the industry.
"Amarula are a known and trusted brand, their animals perform well in all environments and that is why registered buyers from four states came and purchased here today," Mr Settree said.
Certified organic lamb producers, Phil and Trish Palmer, Overnewton Station, Ivanhoe, returned and purchased the top-price and second-top price Dorper rams of the sale.
Amarula 166147, a 2016-drop ram, fetched the sale high price of $14,000.
Sired by Tuckeroo Rusty 140103 and from 144610, Oxidize, as he was affectionately known, weighed 102 kilograms and measured in the top 30 per cent of the shedding breed for birth weight (BWT) -0.5, intramuscular fat (IMF) -0.3 and shear force (SFS) 0.6.
Amarula 165984 was the second top-priced ram, also purchased by the Palmers, that sold for $11,000.
Click here to read the full story by Kirra Kelly for The Land.