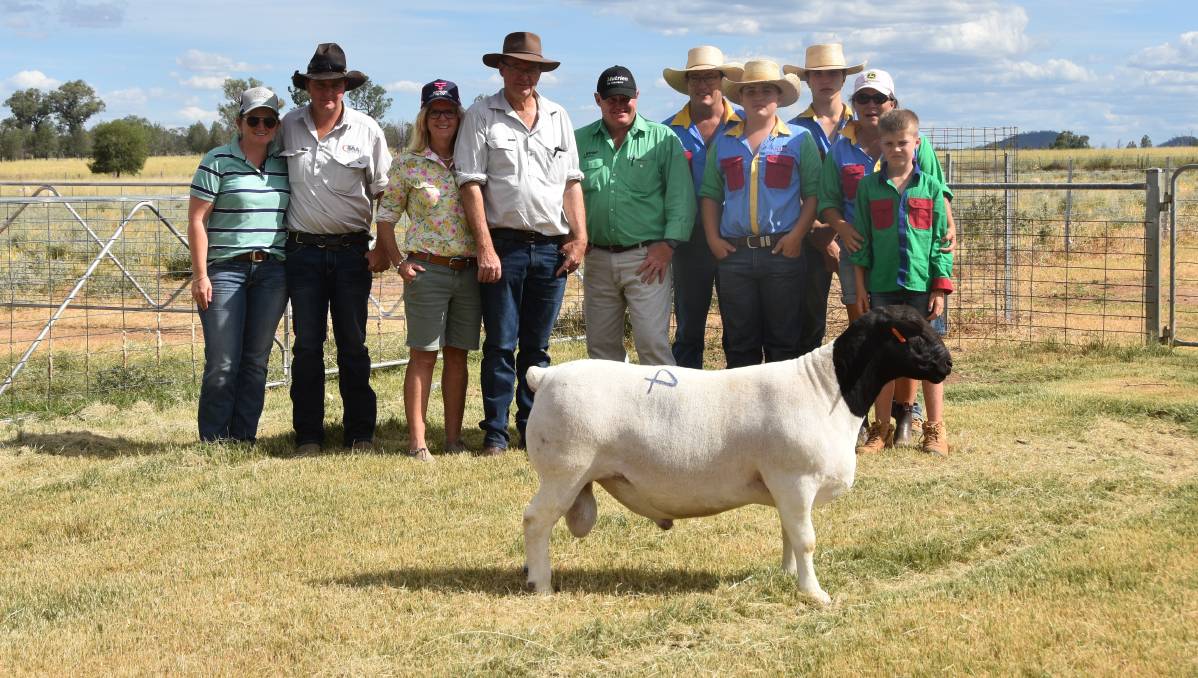 AMARULA Dorper's set a new stud record and a new global benchmark at its annual production sale on Friday.
Conducted by Nutrien, the on-property sale attracted 51 registered bidders and a big crowd of spectators from across the state and beyond, which saw the Gravesend operation claim a slice of history.The sale achieved a 100 per cent clearance rate as the 148 head up for sale were snapped up.
Of the 148 head for sale, 75 Dorper rams sold at an average of $4811, 51 white Dorper rams sold at an average of $4643 and 22 ewes sold at an average of $3536.
The three-year-old ram sat in the top 10 per cent of the breed for post-weaning eye muscle depth with a 2.4mm ASBV, a dressing percentage of 67pc, a shear force at 1.2kg and at $45,000 became the second-most expensive Dorper ram to sell in Australia and fell just $5000 of the world-record price held by Dell Dorpers.
When asked what his immediate plans for the ram were Semi-Arid Ag's Jack Palmer said "get him insured".
Click here to read the full report by The Land.