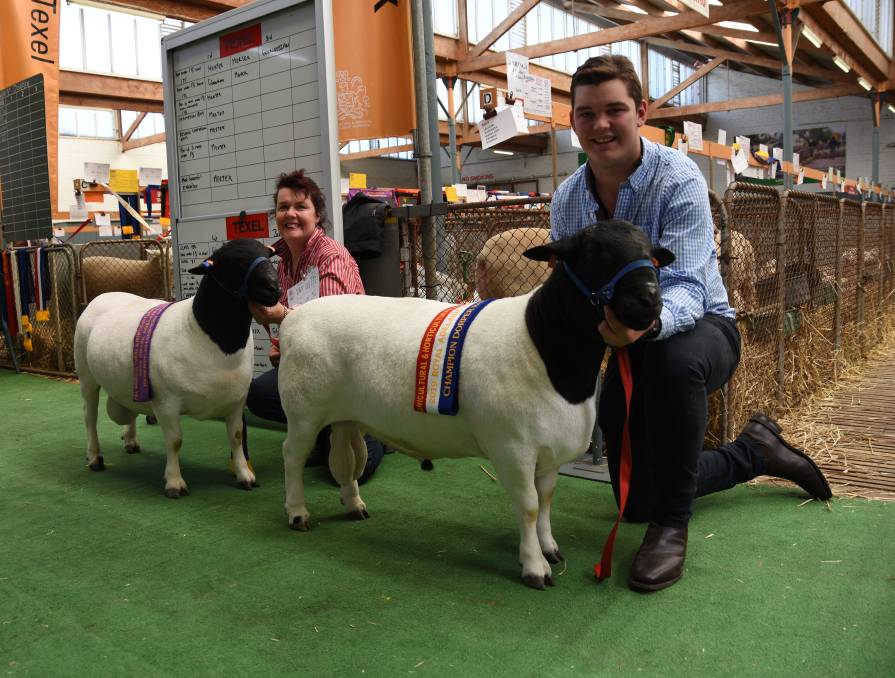 AFTER a three-year hiatus, the Red Rock stud at Keith has returned to the Royal Adelaide Show with a bang, taking home all the major ribbons in the Dorper judging.
The Edson family hadn't shown at Adelaide in recent years, due to the national Dorper sale in Dubbo, NSW, clashing with the timetable.
"This year the date has been moved back a week, so we could do both," Tanya Edson said.
Red Rock won champion Dorper ram with an August 2018-drop called Edson Black Simba.
It was sired by Dell Dorper Dipstick, which the Edsons paid $11,500 for two years ago at the Dubbo national sale in NSW.
"We bought that ram because we were targetting shedding and a good, thick early maturing and a lovely fat cover, which our whole team has," Red Rock stud principal Tanya Edson said.
Black Simba weighed 98.5 kilograms, had an eye muscle depth of 44 millimetres and 11mm fat depth.
Read the full story here by Alisha Fogden for the Stock Journal.