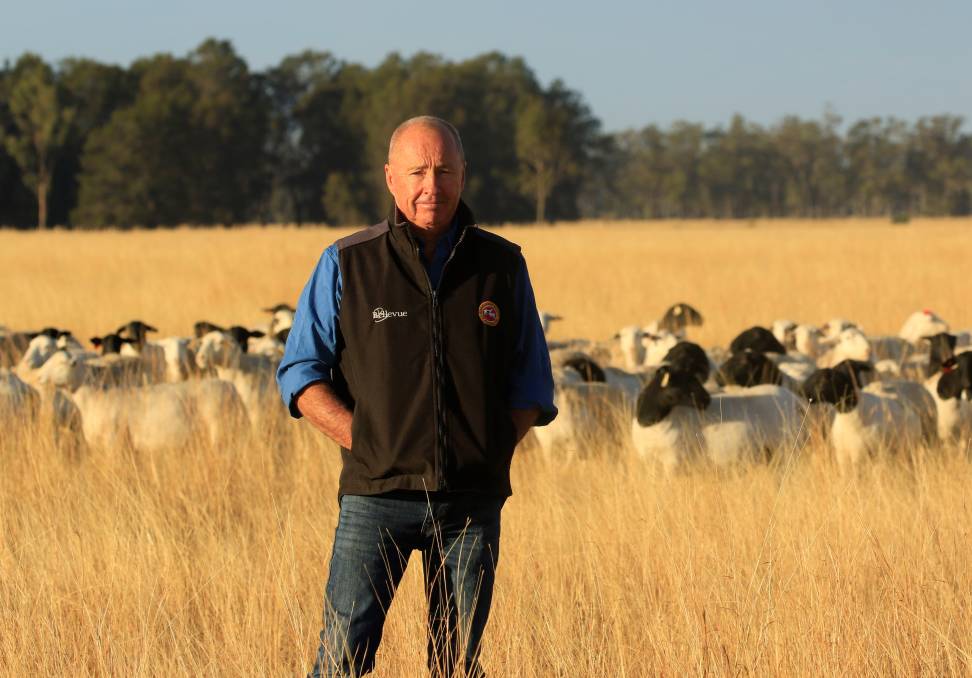 SHEEP producers David and Robbie Curtis might well epitomise the quintessential farmers, wedded to the land and the agricultural sector.
But there's nothing old world about this pair, who have been variously described as early adopters, future-proofers and boldly innovative.
The Curtis business, Bellevue Dorper and White Dorper Stud, Millmerran, Queensland, is testimony to a wide-eyed approach to stay the distance.
Bellevue wasn't always home to a flock of 3000 breeding Dorper ewes, whose genetics have been refined time and again over recent years.
"We loved our Merinos, however we understood over 80 per cent of the wool was being processed in China and shearers were getting on in age and becoming harder to hire," Mr Curtis said.
"Besides that, wool was getting a fairly poor return at the time so we changed."
But theirs was not an ill-considered change taken for change's sake – they wanted to stay in business and they wanted to succeed.
Aware of the prevailing environmental conditions in country QLD and the physical constraints of their property, the Curtis's opted for Dorper sheep, a breed originally from South Africa and noted for its hardiness and exceptional meat attributes.
Acquiring genetics from Namibian Dorper and White Dorper breeders Pieter van Schalkwyk and Floors Nell, the Curtis family founded their stud in 2007 and over 13 years Bellevue has risen in reputation and status.
"Our first on-property sale in 2008 launched us and since then we have been constantly monitoring and adapting," he said.
"We utilise Lambplan breeding values and for years we have been collecting data on our livestock.
"We have seen genetic gains in each generation of rams and the Dorpers are a magnificent breed of sheep, hardy and low maintenance and the only thing tougher than them is probably the goat. The ewes continue to fall pregnant, milk and mother, and we have achieved 120pc lambing and weaning rates even in the worst conditions."
The Bellevue business is a mixed agricultural enterprise with a commercial side and stud running independent of one another, as well as cropping. Moreover, the farms are fully organic.
Click here to read the full story by Alan Welburn for Queensland Country Life .