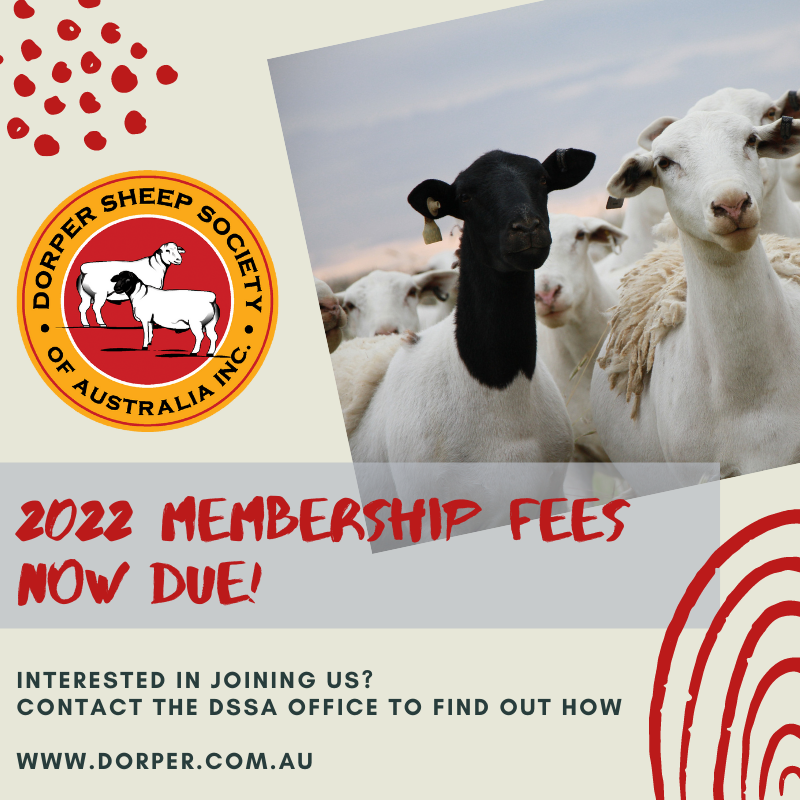 Renewals have been issued for the new membership year. To maintain your membership with the DSSA for 2022, please ensure your dues are up to date.
We would like to take this opportunity to say a huge thank you to our members for your support throughout 2021!
Thinking of becoming a member? Joining a community of commercial and stud producers is a great way to expand your connections in the industry and knowledge of the Dorper breeds. Our membership year runs January – December, so now is a great time to join us!
Find out more at https://www.dorper.com.au/membership/ or email dorpereo@abri.une.edu.au.