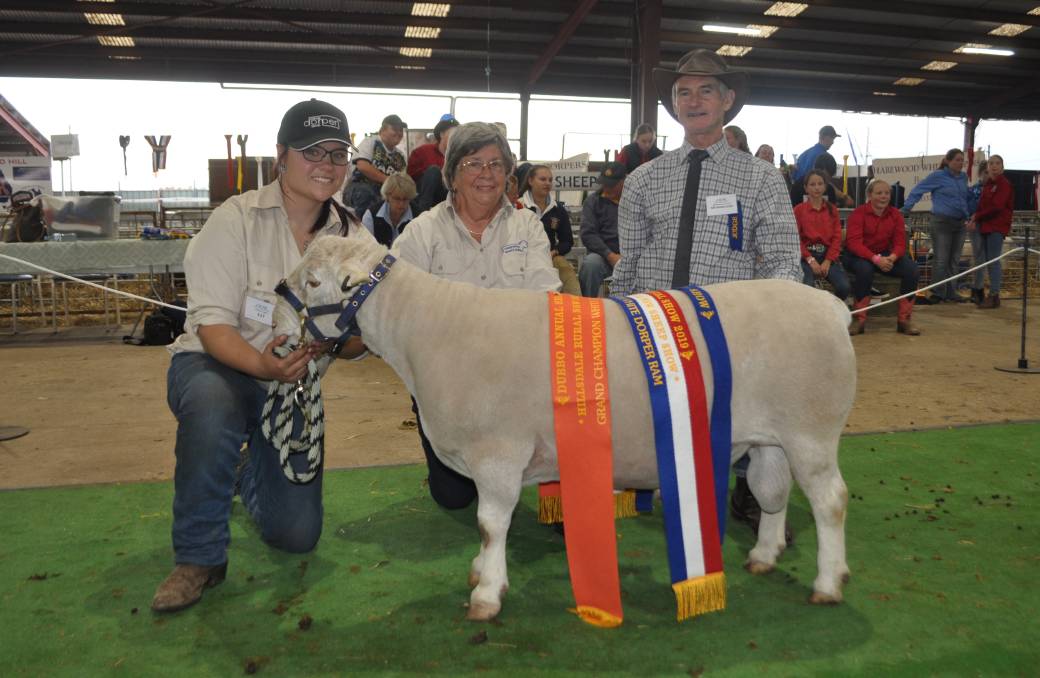 The White Dorper competition at the NSW State Sheep show had a similar story line to the Dorpers with Nomuula dominating in the ewes.
But in the rams ribbons were shared around, with Harewood stud, Bathurst awarded the grand champion ram.
Diana Stewart, Harewood stud, Rocky Forest, Bathurst said their ram, who was from the four tooth class, was named grand champion last year as well.
"He's a ram we're using extensively, he produces beautiful babies," Mrs Stewart said.
"We bought him to improve the head quality of our sheep and he's doing his job."
Judge, Graeme Budd, Old Munbilla, Coutts Crossing via Grafton said he had fantastic structure, a massive amount of meat and was well balanced.
Harewood also had the reserve junior champion ram.
The grand champion beat out the junior champion ram from Nomuula while the reserve senior champion was from Belowrie, Dubbo.
Nomuula White Dorpers of Moonbi near Tamworth took out all the broad ribbons in the ewes with the grand champion ewe was again from the four tooth class.
Mr Budd said although she was an older ewe she was still in fantastic shape and was extremely sound and feminine.
"She's got a beautiful top line, beautiful structure and is continuing to do the job of a Dorper ewe, producing Dorper offspring, she's just outstanding," Mr Budd said.
Click here to read the full story by Olivia Calver for The Land.