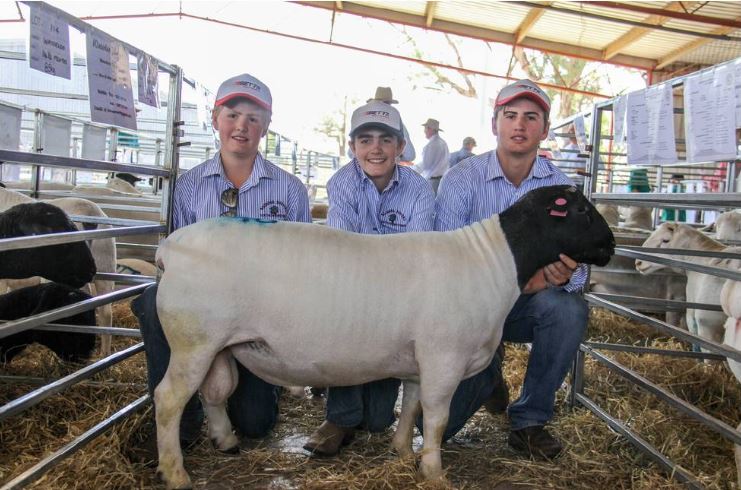 THE Southern Brothers, Boonoon Dorpers, Weengallon made an impressive debut in the stud ram selling arena when they topped the Queensland Multi-vendor Dorper and White Dorper Ram and Ewe Sale in St George last Friday.
Warwick, 16, Sam, 14, and Mitchell, 12, offered two Dorper rams at the sale, walking away with first and second top price honour.
It was 15-month-old Boonoon 160028 Happy, weighing 114.5kg, who topped the sale when he sold for $2600 to Wanolga Pty Ltd, Thallon, for $2600.
Their second ram, Boonoon 160021 Richie, then went on to sell for $2200 and was brought by the Kirkby family, Amarula Dorpers, Gravesend, NSW.
The trio's parents, Paul and Melissa, run about 5000 commercial White Dorper ewes on their 8000 hectare property but about three years ago the boys decided to establish their own stud and flock of Dorpers.
They currently have about 100 stud ewes.
He said he couldn't believe the results. "I had a big smile on my face," he said.
Click Here to read the full story by Lucy Kinbacher, Queensland Country Life.