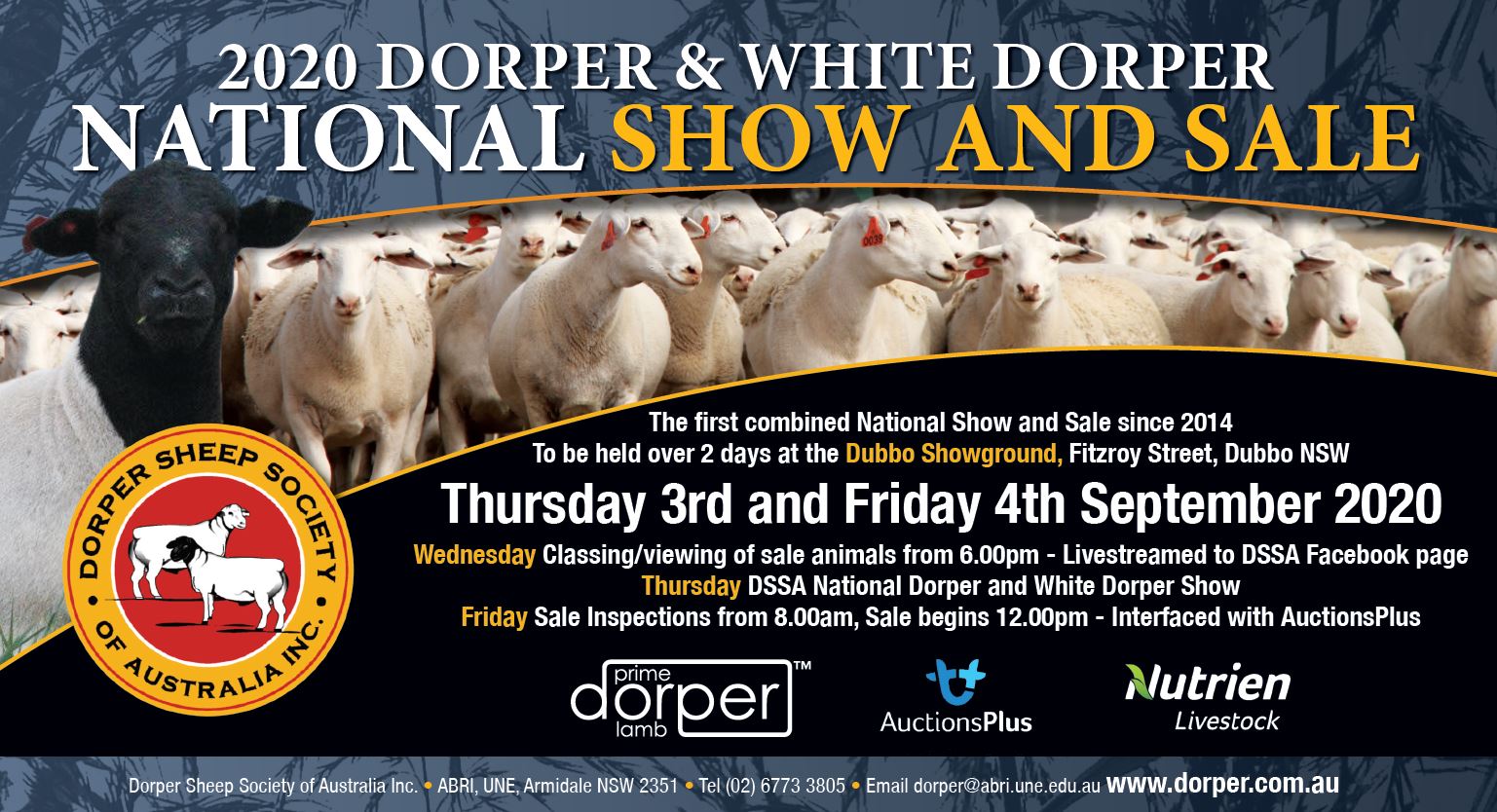 Event details
Thursday | September 03, 2020 to Friday | September 04, 2020
All Day
Dubbo Showgrounds NSW
02 6773 3805
The DSSA National Show and Sale will be held Thursday 3rd September – Friday 4th September 2020 at the Dubbo Showground.
Wednesday – Classing/viewing of sale animals from 6.00pm – Livestreamed to DSSA Facebook page
Thursday – DSSA National Dorper and White Dorper Show – Livestreamed to DSSA Facebook page
Friday – Sale inspections from 8.00am, Sale begins 12.00pm – Interfaced with AuctionsPlus
Click here to view the sale catalogue. Please note, this year the sale order was drawn at random and is not based on last year's averages.
Click here to view the AuctionsPlus sale listing.
Everyone attending the event must comply with COVID-19 regulations. You can find current information at the Australian Government Department of Health website, https://www.health.gov.au/.
If you are planning on attending the National Show and Sale in person, please download and familiarise yourself with our COVID-19 Safety Plan.
All visitors are encouraged to download the COVID-19 app. If you are showing symptoms of COVID-19, or you are from Victoria, or a COVID-19 hotspot, you will not be permitted to attend the event.
Alternatively, you can watch the whole event livestreamed to the DSSA Facebook page from the comfort of your own home. The sale will be interfaced with AuctionsPlus.