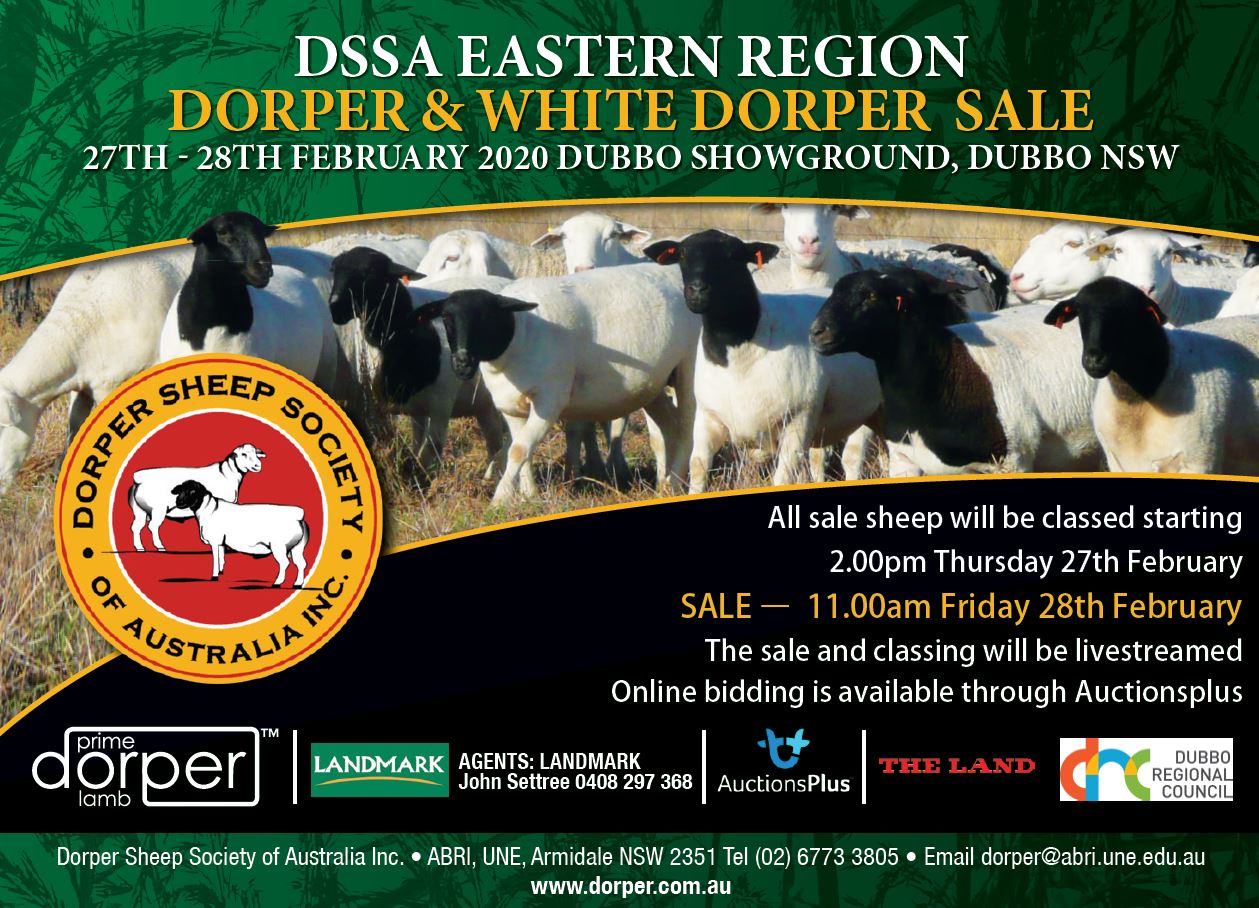 Event details
Thursday | February 27, 2020 to Friday | February 28, 2020
All Day
Dubbo Showgrounds, NSW
02 6773 3805
5th Annual DSSA Eastern Region Sale
Friday 28th February 2020
Venue – Dubbo Showgrounds, Dubbo NSW
Thursday 27th February – All sheep to be unloaded and housed between 8.00am – 12.00pm. Classing begins at 2.00pm.
Friday 28th February – 11am Eastern Region Sale begins.
Classing of the sale animals will be live streamed to the DSSA Facebook page.
Live bidding will be available online through Auctionsplus.
Photos of sale animals will be available at the Auctionsplus website, click here to view.
If you are interested in sponsoring this event, please contact the office.
Contact:
Agent – John Settree, Landmark 0408 297 368 or email john.settree@landmark.com.au
DSSA Executive Officer – Sara Winn 02 6773 3805 or email dorpereo@abri.une.edu.au
Thank you to major sponsor: