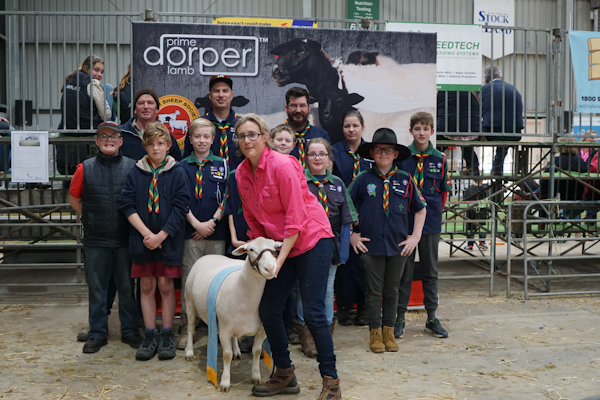 Event details
Friday | July 15, 2022 to Saturday | July 16, 2022
9:00 am-5:00 pm
Prince of Wales Showgrounds
Bendigo Victoria
Entries are now open for the 2022 Australian Sheep and Wool Show, to be held in Bendigo from July 15 – 17, 2022.
We have this year taken out State government backed Covid event insurance so that should the unthinkable happen and a lockdown occur, we will be in a position to refund annual membership and livestock entry fees, unlike last year when these costs were all expended with no income available to offset it. Many of you were impacted, in fact most, many of you have assisted us with donations and life membership purchases, we thank you one and all. We do so hope to welcome everyone back to Bendigo this year.
You can enter online via the Melbourne Royal website here or via the Australian Sheep and Wool Show website www.sheepshow.com – click on Sheep and Goat entries or you will find Australian Fleece competition under EVENTS.
Paper copies will be sent to those unable to enter online. If you require a paper copy, please email admin@sheepshow.com or phone the office (03) 5443 9902.
Entries close 17th June 2022.
We look forward to welcoming you to the 2022 Australian Sheep and Wool Show.
Kind regards,
Margot Falconer
CEO, Australian Sheep Breeders' Association
For Competition or Event enquiries please contact:-
Margot Falconer
+61 3 5443 9902 | ceo@sheepshow.com | www.sheepshow.com
For corrections to your entry, issues with payments, or paper declarations please contact:-
Melbourne Royal®
+61 3 9281 7444 | | austsheepshow@melbourneroyal.com.au | myasws.melbourneroyal.com.au
Melbourne Royal®
Melbourne Showgrounds, Epsom Road, Ascot Vale, VIC, 3032
BreedELITE DSSA Southern Region Show sponsored by: